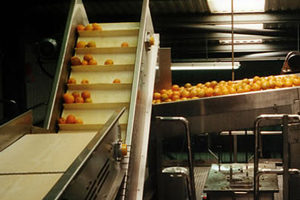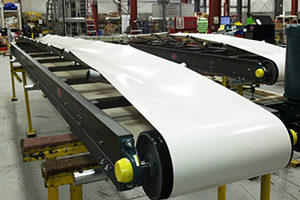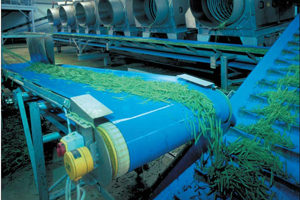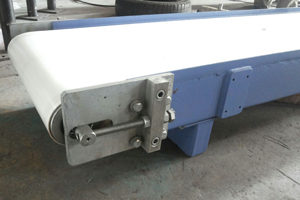 The performance of material handling systems depends on conveyor belts which are used for the efficient flow of products. For various requirements of diverse sectors, we provide a wide range of conveyor belts that are designed for maximum service life and economical operations. Our conveyor belts are made from polyester carcass, laminated with PVC/PU coatings – depending on application – with various surface finishes.
Salient features:
Stretchless
With low noise level
Laterally stiff, Anti-Static
With high or low grip
Dimensionally stable
Oil, grease, fat and chemical resistant
Confirm to food grade standards of BGA, FDA, USDA
We also provide various types of profiles/cleats for inclined transportation of material, longitudinal profiles on top and bottom side of belts and lateral profiles on topside with sidewalls. The endlessing /joining procedure of these belts are with single finger joint, double finger joint, overlap joint and with mechanical fasteners.